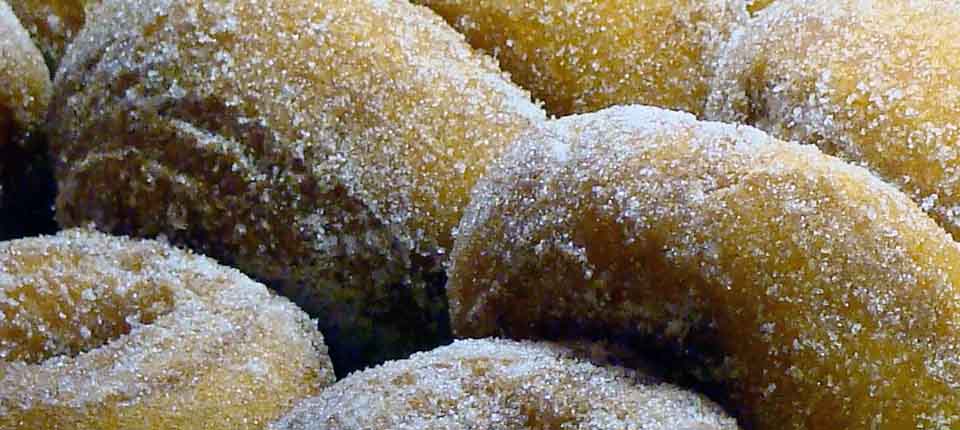 All of our bakery items are homemade from scratch, without preservatives, baked fresh daily and available from our bakery counters.
Our soft, fresh Paul Bunyan donuts are famous for their warm, fluffy, melt-in-your-mouth goodness from the first bite to the last. They come sugar glazed, chocolate glazed, sugar sprinkled and we keep some of them as plain cake donuts for the purest at heart. Oh, so delicious – you won't be able to stop at one!
For the professional cookie connoisseur, who really loves their cookies, the bigger the cookie, the better the cookie. And we know just the size – Gigantic! "Simply delicious", is how customers describe our cookies.
Bread is the staple of life and no one bakes a more aromatic loaf than Paul Bunyan's. White bread or our special Cinnamon Loaf that is loaded with cinnamon and satisfaction, they are baked just like grandma used to make but only better. You don't have to wash the dishes and your free time can be used to browse Paul Bunyan's wonderful Gift Shop!